Peanut groundnut harvester machine sold to Botswana
The peanut harvester machine can dig ripe peanuts out of the soil and arrange them in neat rows. With the characteristics of efficiency, convenience, and energy-saving, peanut harvester is welcomed by farmers. And we export durable peanut harvesters to many countries, such as Italy, Senegal, South Africa, Ghana, Botswana, etc. All our customers are satisfied with our machine. Besides, we also produce peanut planter and peanut sheller.
How dose customer purchase peanut harvester?
This customer comes from Botswana. He has several fields for growing peanuts. And this is his first time buying something from China. According to his budget and planting scale, we recommend YL-88 model groundnut harvester to him. This model is not big but is suitable for him. And during the communication process, customers are very satisfied with our professional answers and prompt responses. In addition to these, we will also provide customers with photos and working videos of the machine before the shipping.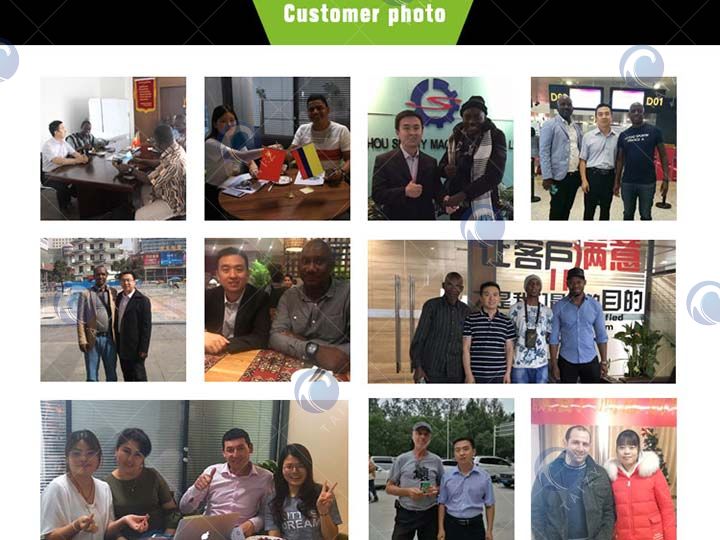 Structure of portable peanut harvester
Peanut harvester mainly has front pressure roller, gearbox, movable blade, conveyor chain, rear screw, vibrating screen, etc. The overall design of the machine is compact and occupies a small area. Also, our portable peanut harvester has less power consumption.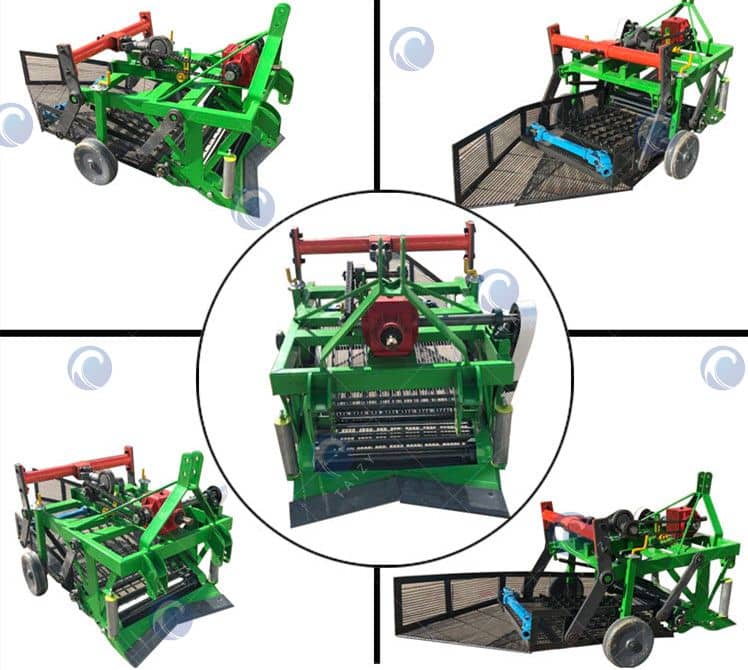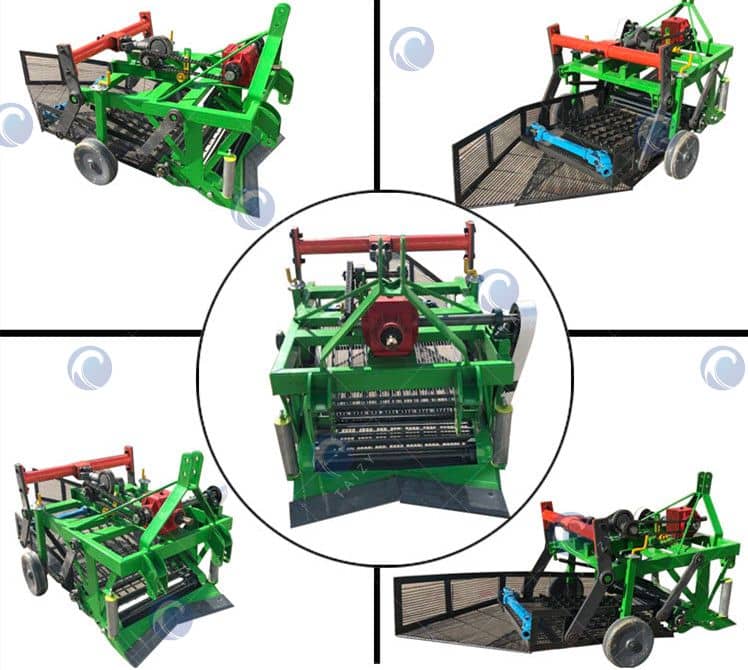 What is the function of groundnut harvesting machine?
Front pressure roller. The rolling of the rollers loosens the soil for subsequent harvesting.
Movable blade. The movable blade minimizes harvest resistance to facilitate harvesting with low power.
Conveyor chain. The climbing chain is responsible for transporting the peanuts from front to back until they reach the rear screw. 
Rear screw. The rear screw can throw out the peanut neatly through its rotation. So the peanuts after harvest are arranged neatly.
Parameter of automatic peanut harvesting machine
| | |
| --- | --- |
| Power | 20-35HP tractor |
| Capacity | 1300-2000m2/h |
| Harvest width | 800mm |
| Weight | 280kg |
| Size | 2100*1050*1030mm |
Parameter of automatic peanut harvesting machine
Repair and maintenance of small peanut harvester
After the job, we should remove the dirt from the parts of the harvester. Every day, remove the remaining peanut shells and broken stems on various parts of the machine.
Check the wear of the peanut harvester belt. If the belt of the peanut harvester is seriously worn, replace it with a new one in time.
We should lubricate all friction parts in time. So all chains installed outside should be lubricated with oil every day.
Check whether the frame, nuts or locking pins are loose or fall off. Then fasten and replace them in time.