Onion planting machine sold to India
Last month, an Indian customer bought a two-row onion planting machine from us. Our transplanters are of high quality and durable and have been sold to Colombia, the USA, Finland, Morocco, Australia, and other countries. In addition to transplanters, we also produce nursery machines, which can be used in conjunction with seedling cultivation equipment to further improve efficiency!
Onion planting machine customer profile
The customer is a company from India that wants to buy a onion planting machine for its own use. The customer wants to transplant onion seedlings. The customer can arrange a freight forwarder.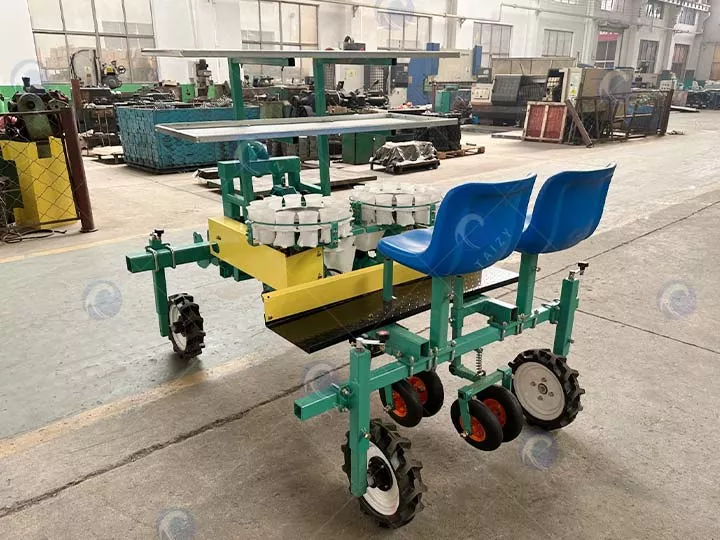 About Taizy automatic planting machine
Our vegetable transplanter transplanting vegetable seedlings. For example, .
There are various models of transplanter, different models, different numbers of rows, and different ways of traveling for transplanting. We will recommend the right transplanting and model according to the customer's needs.
The plant spacing and row spacing of the Taizy vegetable seedling transplanter can be adjusted. We will advise our customers on the most suitable distance.
Our transplanters need to work together with tractors.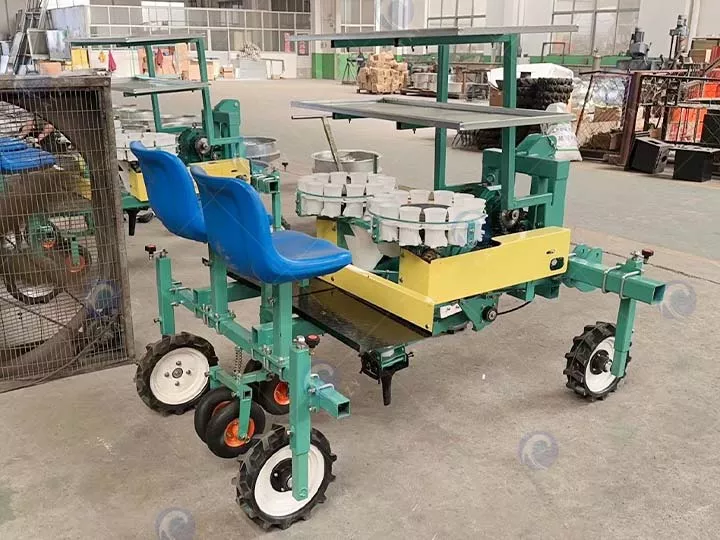 Detailed information about the vegetable planter machine
The customer chose the 2-row onion transplanter after comparison. The most suitable spacing for this model of transplanter is 15cm between plants and rows.
| | |
| --- | --- |
| Model | 2ZBX-2 |
| Power | ≥30 HP |
| Plant space | 20-50 cm |
| Row spacing | 25-50 cm |
| Capacity for planting | 3600plant/h |
| Productivity | 0.25-0.7 acre/h |
| Rows | 2 |
| Weight | 450kg |
| Working speed (km/h) | 0.5~0.9 |
vegetable planter machine's parameter
Packing and transportation of the onion planting machine
It took us a week to prepare the onion planting machine after the customer paid for it. We send pictures of the transplanter to the customer before and after packing and before shipping. Here is a picture of the customer's transplanter.