Multifunctional grain thresher shipped to Ghana
Good news! A multifunctional grain thresher was sold to Ghana. Our crop threshing equipment can handle corn, wheat, soybeans, millet, sorghum, etc.
Multifunctional grain thresher customer profile
Our customer is from Ghana. He grows a variety of grains including wheat, maize, and soybeans. Due to the low efficiency of manual threshing, the customer sought crop threshing equipment to solve this threshing problem.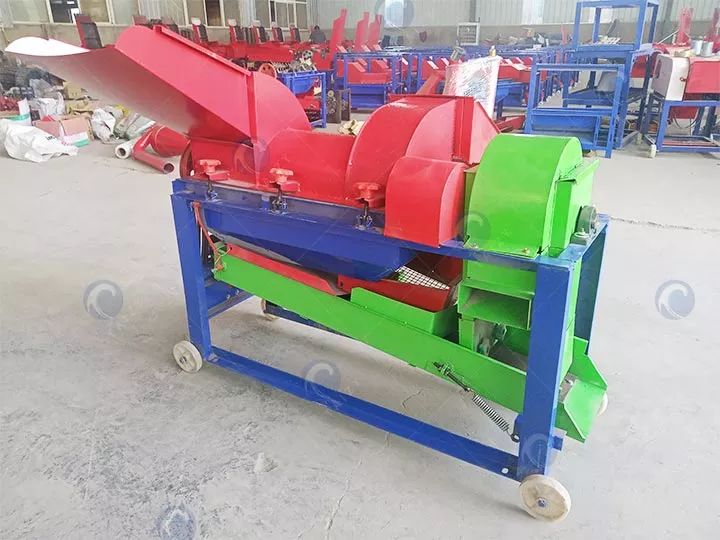 Crop threshing equipment detail information
In addition to a versatile thresher, the customer also purchased a small grain mill. The two machines work together to help the customer further process the grain seeds to powder to get further processing. The following are the parameters of both machines:
Multifunctional Thresher
Model: MT-860
Power : 8hp diesel engine
Capacity:1–1.5t/h
Weight:112kg
Size:11608601200mm
Grain Grinding Machine
Model: 9Z-23
Power: 3kw
Capacity:300 kg/h
Crop threshing equipment's parameter
Packing and shipping of the farm grain thresher
In order to ensure the safety and integrity of the equipment during transportation, we use fumigation-free professional packaging methods. The equipment will be meticulously packed with appropriate shockproof materials. We will ensure that the versatile thresher is shipped on time and provide a tracking number so that the customer is kept informed of the shipment.
By choosing our multifunctional grain threshers and small mills, Ghanaian customers can more efficiently complete the threshing and grinding of their crops, increasing productivity and reducing labor and time costs. We will continue to provide our customers with excellent product quality and a full range of services to help them succeed in the agricultural field. We welcome you to inquire about our equipment anytime, anywhere!