Corn grits milling machine shipped to Congo
Our corn grits milling machine is now welcomed by many countries. By now we have exported to Somalia, Zambia, Philippines, Togo, United States, Kenya, etc. Because of the durability of the machine, the good working effect and the high rate of degritting, we have received a good reputation from our customers.
Besides, the finished products produced by the grits-making machine are bright and clean without umbilical cord, so they can go directly to the large supermarkets and wholesale grain and oil markets.
Corn grits milling machine that our customers need
Our customer is from the Congo and owns a small corn grits workshop. Previously the customer had been using a grain grinder to process the corn. However, the grinders produced a single grain and did not produce cornmeal. Therefore, after browsing our website, the customer wanted to buy a corn grits machine.
Then we recommended the T1 grits machine to the customer according to his needs and budget. Since we have exported this machine to Congo before, the customer trusted us. He soon decided to buy a T1 grits machine.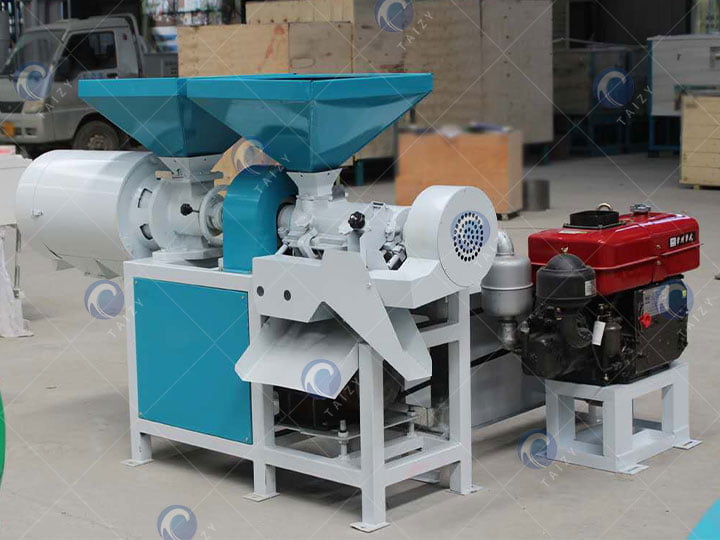 The application scope of the maize grits grinder
The customer can use the maize grits grinder to open a small workshop to process corn for the local population and sell it to wholesale markets, food processing plants, supermarkets, etc. The grits can be further processed into various snacks.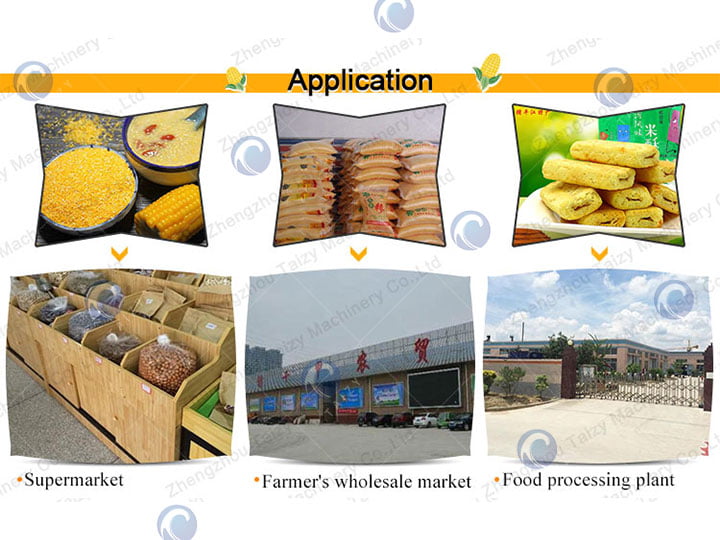 What is the structure of the cornmeal grinding machine?

Our corn meal grinding machine has a compact structure, beautiful appearance, reasonable structure, and long service life. The machine mainly includes two hoppers, a peeling device, a grinding system, outlets, a frame, etc.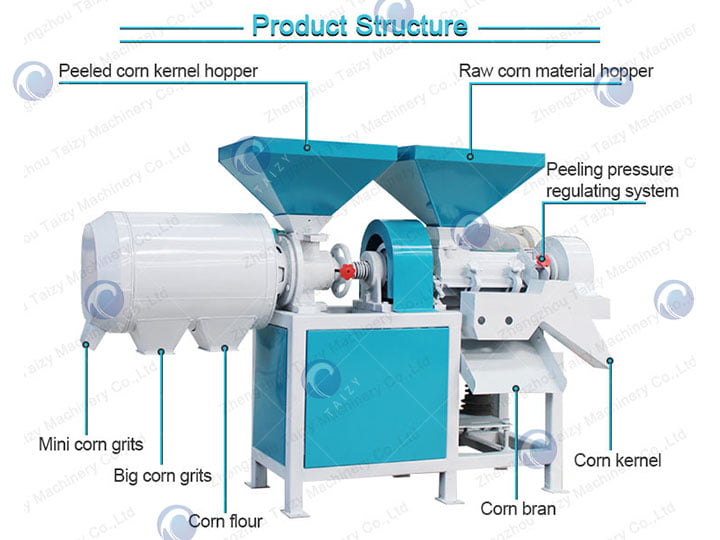 What are the wearing parts of the small corn grits milling machine?

Most of the machines have wearing parts. The wearing parts of the corn grits milling machine are the iron rollers, the gibbets, the gibbets, and the bottom of the peeling screen. Customers can choose to buy the relevant wearing parts according to their needs.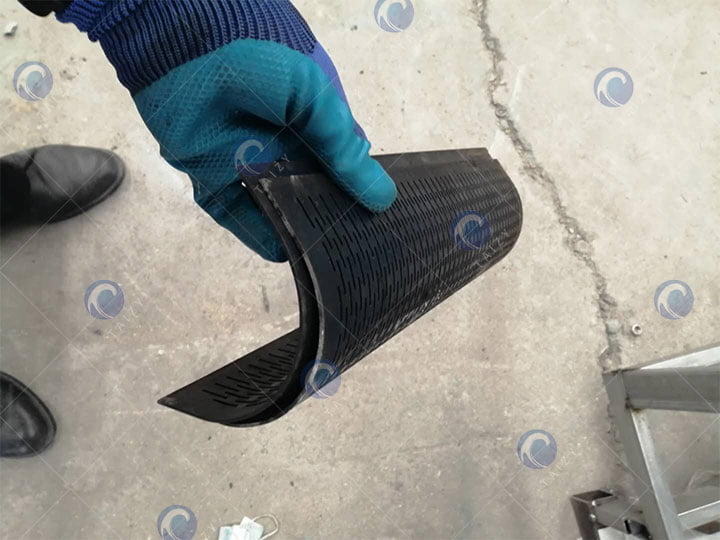 Parameters of small scale maize flour grinding machine
该参数为客户所购机型的机器规格。动力是柴油机。
| | |
| --- | --- |
| Model | T1 |
| Power | diesel engine 18HP (1850*600*1070MM) |
| Size | 1850*600*1070MM |
| Weight | 450KG |
maize flour grinding machine's parameter
The advantages of corn grits making machine
The corn grits-making machine is easy to operate, with high output and low electricity consumption.
Full function. It can finish the process of corn cleaning, embryo removal, peeling, grits making, and grading at one time.
Corn peeling grits machines can work with other grain and oil machinery, and also can be installed on the tricycle for mobile operation.
The power of the corn grits-making machine is small, high efficiency, and convenient to overhaul.
The processing process of the corn grits-making machine is hygienic and clean.
Corn grinding mill machine packing and delivery

We will do a full package for each machine to protect the machine from damage. Here is the packing and delivery picture of the T1 corn grinding mill machine.