Floating fish feed pellet machine sold to Niger
The floating fish food pellet machine is equipment that can process the raw materials for feeding fish into pellets that can float. The raw materials of fish food are generally crushed products such as corn, soybean meal, straw, grass, and rice husk. Because these materials have the necessary nutrients for the growth of fish. There are many farmers and professional feed manufacturers in the market who require large quantities of fish feed.
Therefore, fish food pellet machines are very popular at home and abroad. Our machines are also sold to many countries, such as Peru, Ghana, Niger, Angola, Malaysia, Belgium, and other countries. And we have different machine models in order to meet customers' needs for different output. Besides, we also have animal feed pellet making machines.
Details of Niger customer purchase fish feed pellet machine
Customers in Niger are interested in our machines by browsing our fish pellet machine website. So he filled in his contact information through the website and sent us an inquiry. We add the customer's WhatsApp number. Our salesman Lena talked with the customer. For all the questions that customers are worried about, our salesmen have answered them quickly and accurately. After understanding the needs of customers, we recommend the DGP-70 fish food pellet machine to him. The output of this type of fish pellet machine is 180-250kg/h. Finally, the customer decides to buy one set.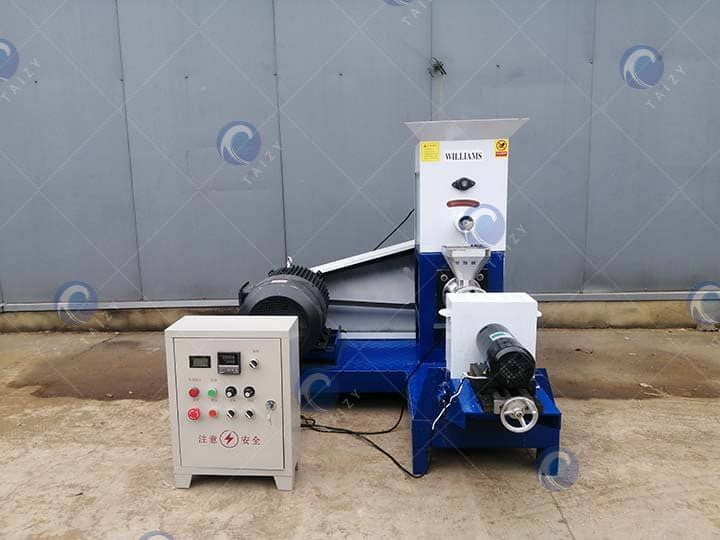 Detailed specification of pellet machine for fish feed
| | |
| --- | --- |
| Model | DGP-70 |
| Capacity | 180-250kg/h |
| Main power | 18.5kw |
| Cutter power | 0.4kw |
| Feed supply power | 0.4kw |
| Screw diameter | 70mm |
| Size | 1600*1400*1450 |
| Weight | 600kg |
pellet machine for fish feed parameter
How does the fish feed pellet machine work?
Why do customers buy fish feed extruder machine from us?
Since our establishment, we have devoted ourselves to exporting all kinds of agricultural machinery and other practical machines. Our brand has been famous at home and abroad.
1. Professional salesman. All our salesmen know our machines well. Able to answer any questions from customers. Moreover, they can respond to customers in a timely manner to solve the urgent needs of customers.
2. High-quality machine. We have exported to many countries and customers are very satisfied with the quality of our machines. We often receive feedback videos from our customers.
3. Reliable sale and after-sale service. In the process of customers purchasing machines, we will recommend suitable machines to customers according to their actual needs. We support online and video to solve various problems that customers encounter when using the machine.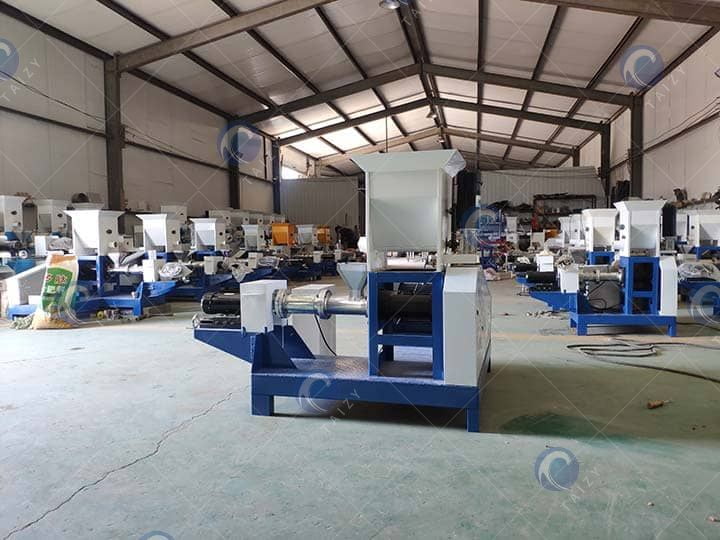 Floating fish feed extruder shipped to Niger
If the customer needs it, we can test the machine for the customer before the machine is shipped. And send test videos to customers. After confirming that the machine is in good condition, we will pack the machine in a wooden box. Then load the car. During the whole process, we will take pictures and send them to customers