Gravity paddy separator in rice mill unit
Introduction of gravity paddy separator
A gravity paddy separator is a machine that separates brown rice from paddy by the difference in gravity and surface friction. It can separate the mixture of paddy and brown rice into three kinds. One is the brown rice that will enter the rice mill machine. One is the mixer of brown rice and paddy that will enter the gravity separator again. And the other is paddy, which will enter the husker again to be husked one more time. Usually, this machine will work with the rice mill plant. This machine has the features of steady working performance, flexible adjustment mechanism, excellent separation function, good mechanical performance, etc.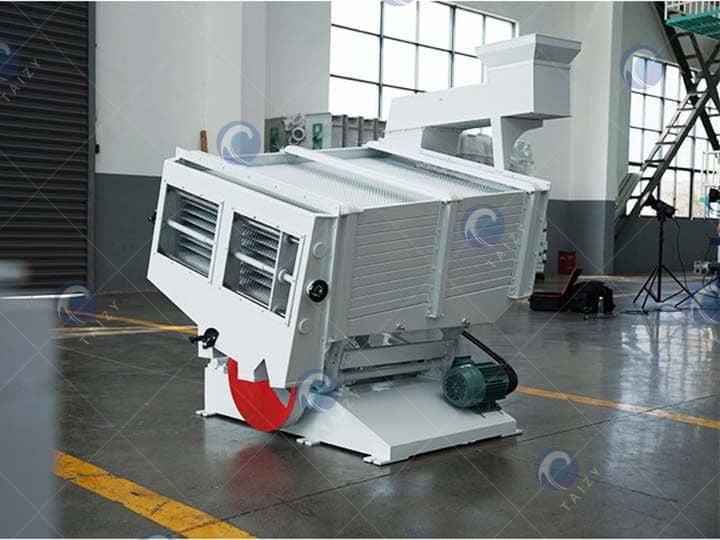 Paddy separator's structure
The gravity rough separation screen includes eight components such as the feeding and refining device, the distributing device, the separating box, the discharging device, the supporting adjustment mechanism, the eccentric transmission mechanism, the spring buffer device, and the machine base.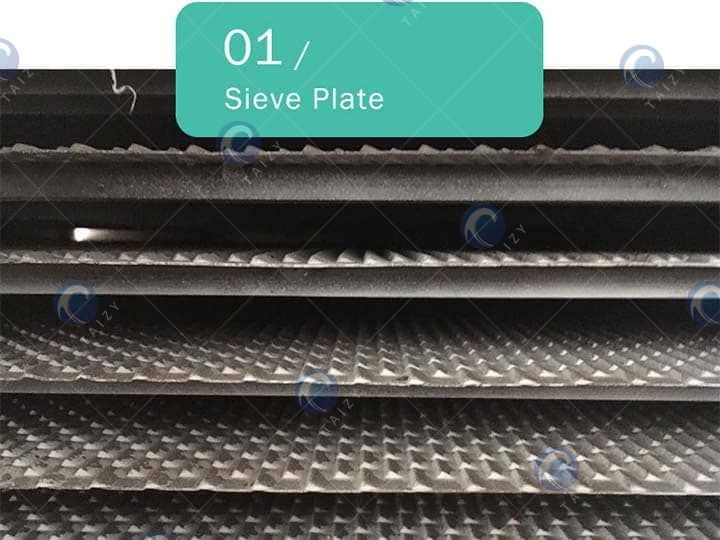 The paddy separator working principle
The working principle is to use the difference in grain size based on the automatic classification of brown rice and paddy. And then select appropriate sieve holes and cooperate with a simple and effective process for separation.
Parameter of the rice paddy separator machine
| | | | |
| --- | --- | --- | --- |
| Model | Capacity(t/h) | Power (KW) | Size(L*W*H) |
| MGCZ80*6 | 0.8-1.3 | 1.1 | 1350*1000*1400 |
| MGCZ80*7 | 1.1-1.5 | 1.1 | 1350*1000*1450 |
| MGCZ100*6 | 1.2-1.6 | 1.1 | 1600*1250*1400 |
| MGCZ100*7 | 1.6-2.1 | 1.1 | 1600*1250*1450 |
| MGCZ100*8 | 2.1-2.4 | 1.1 | 1600*1250*1500 |
| MGCZ100*10 | 2.5-3.2 | 1.5 | 1600*1250*1750 |
| MGCZ100*12 | 3.4-4 | 1.5 | 1600*1250*1800 |
| MGCZ100*14 | 4-4.9 | 1.5 | 1600*1250*1740 |
| MGCZ100*16 | 4.5-5.6 | 1.5 | 1600*1250*1820 |
rice paddy separator machine's separator
Why do we need the rice mill paddy separator?
In the course of processing rice with the complete set of combined rice milling equipment, the rice enters the rubber roller husker after removing impurities and stones. However, the rubber roller husker cannot remove 100% of the chaff. So a gravity paddy separator is needed at this time to separate the brown rice from the paddy. And then the paddy will re-enter the husker.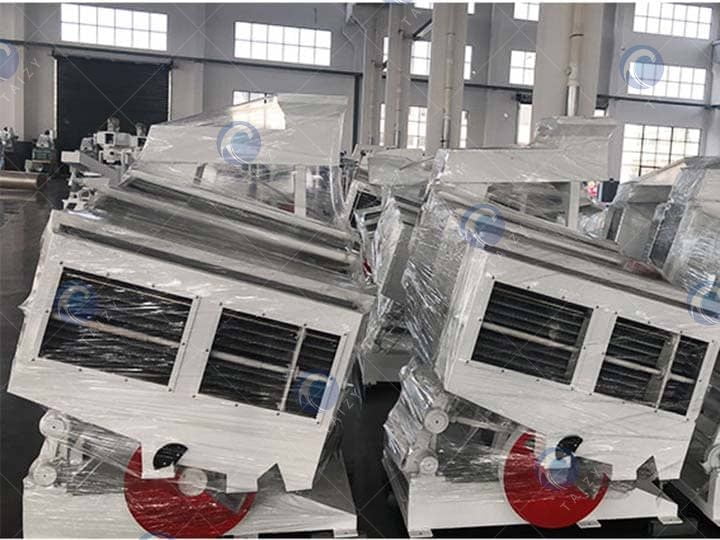 Features of grain separator
The structure is compact and the operation is convenient.
Unique balanced design, good mechanical performance.
It has strong adaptability and a stable process effect.
It is a device to separate brown rice from the mixture of brown rice and paddy by using the difference in specific gravity and surface friction of rice brown rice.
The separation efficiency is high. And the adaptability to raw grains is strong. Even if the rice varieties are mixed and the grain size is not uniform, the effect on the separation efficiency of the roughness is still relatively large.