Soybean peeling machine丨household small scale beans peeler
Soybean peeling machine is now a necessity in the non-staple food processing industry. With the continuous development of the industry, there is an increasing demand for dehulling of various types of beans. And due to the variety of beans, the machines are different for processing different beans.
We, Taizy, have three types of machines for peeling different beans. The peeled beans have no fishy smell, which can improve the taste of soy products and improve the quality and added value of soy products. Now our soybean peeling machine has been exported to many foreign countries. Examples are Nigeria, Togo, Vietnam, Canada, Pakistan, Cameroon, etc. And customers are very satisfied with our machines.
What is a soybean peeling machine?
Soybean peeling machine is equipment that can remove and separate the skins of various beans. This machine is a professional dry peeling model with a peeling rate of over 95%. After peeling all kinds of beans, it can improve the taste of soy products, the quality, and added value of soy products. Therefore, a soybean peeler is an ideal equipment to remove the smell of soybeans and improve the grade of soybean products.
The bean peeling machine has reliable quality, high efficiency, and energy-saving, and is easy to operate. And it is suitable for food processing plants, hotels, hotels, canteens, professional households, etc. Besides, we also have a sesame seed peeling machine, which can peel the sesame cleanly. This article mainly introduces bean peeling machines.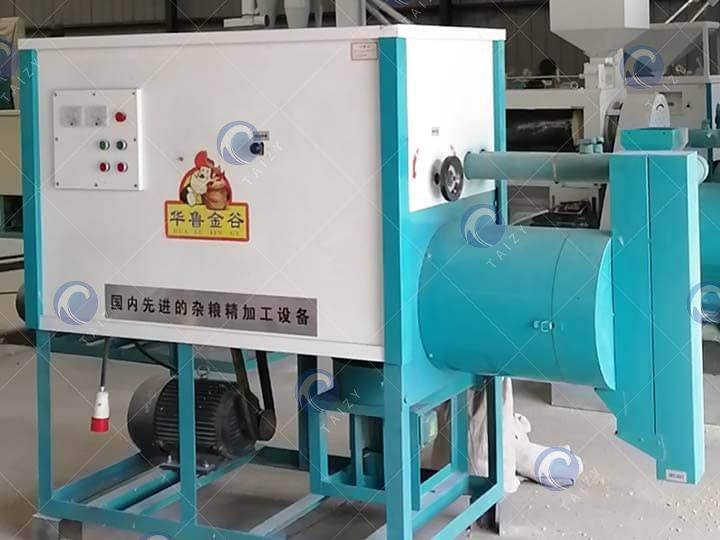 What materials can the household beans peeler handle?
The household beans peeler can process chickpeas, black eye beans, red beans, soybeans, lentils, broad beans, green pea, Chickpea, green beans, black beans, etc. So this small-scale bean peeler is multifunctional, which can meet most of the user's needs.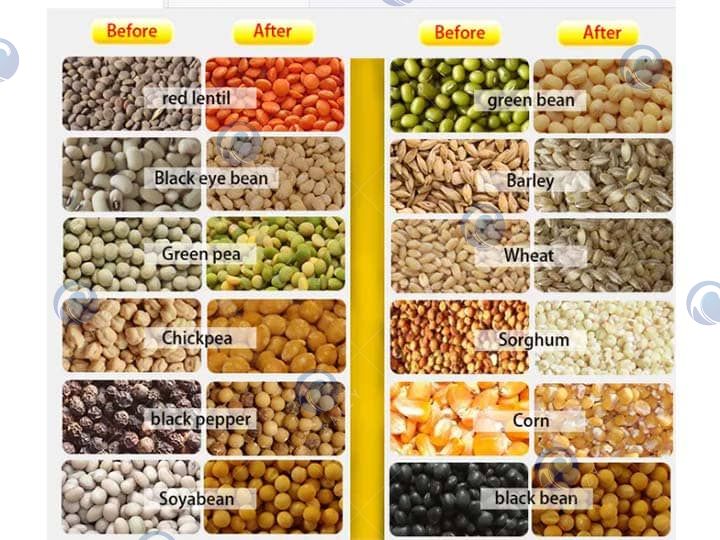 Model 1: Soybean skin removing machine
This model of soybean peeler can peel off the skin of relatively regular round beans. For example, black eye bean, pure round bean, pea, mung bean, black bean, soybean, red bean, etc. This mung bean peeling machine is small in size, light in weight, small in power, occupies less area, and is easy to operate.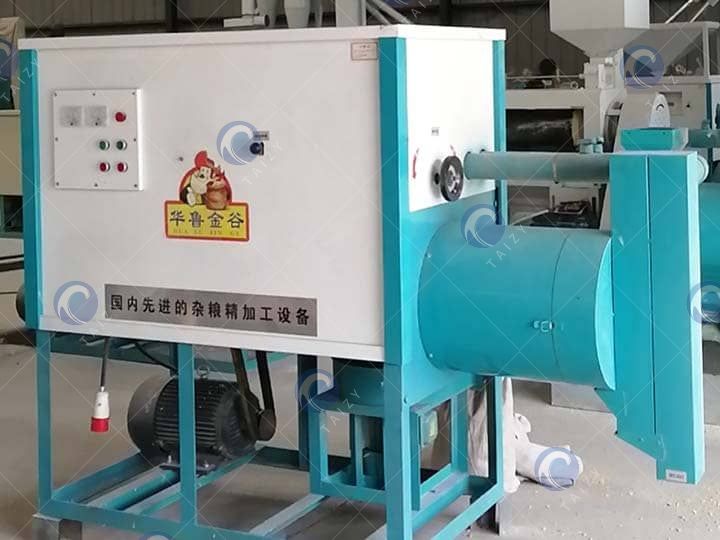 What construct is the red bean peeling machine?
The red bean peeling machine mainly includes a distribution box, a feeding bin, a motor, a fan, an air volume control valve, an air network pipe, a material outlet, and so on. The overall structure of the machine is compact and occupies a small area.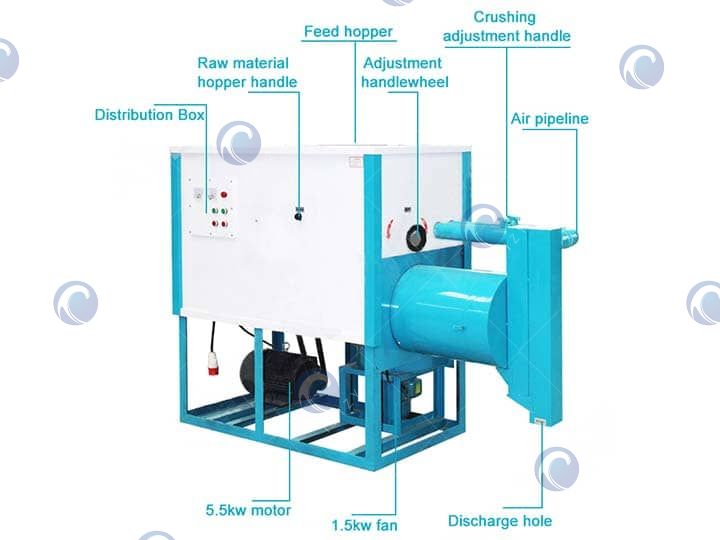 What is the specification of the mung bean peeler?
| | |
| --- | --- |
| Model | TZ-10 |
| Weight | 200kg |
| Size | 190*140*75cm |
| Capacity | 300-400kg/h |
| Power | 5.5kw +1.5kw |
mung bean peeler's specification
Model 2: Lentils peeling machine
This lentils peeling machine can remove both round and flat beans skins. The function of the machine is more powerful. And the power of this machine is an electric motor. The intensity of peeling of this machine can be adjusted. Customers can adjust the machine strength according to their needs. The lentils peeling machine is equipped with cyclone, which can collect various impurities. Therefore, the peeled beans are cleaner and can be sold directly in bags.
What is the structure of kidney bean peeling machine?
The kidney bean peeling machine mainly includes hopper, cyclone, peeling device, peeling pressure adjust system, outlet, motor engine, etc. This type of peeling machine can process more beans.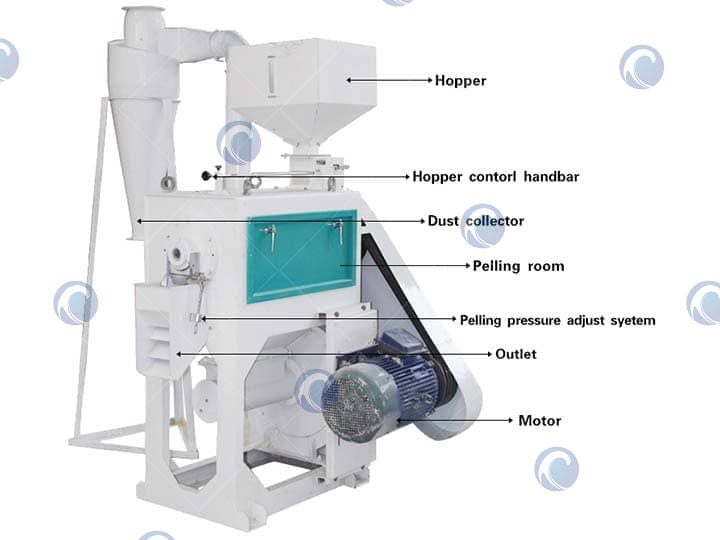 Parameter specification of the soybean peeling machine
| | |
| --- | --- |
| Model | S18 |
| Power | 15KW |
| Capacity | 500KG/H |
| Size | 1800*1200*2150mm |
soybean peeling machine's parameter
Model 3: Broad bean peeling machine
This broad bean peeling machine has a very different shape from the previous two models. And the broad bean peeling machine is mainly used for beans with irregular shapes and large particles such as broad beans and fava beans. The broad bean peeling machine is easy to operate, has few broken particles, good peeling effect, has beautiful appearance, reliable performance, and green environmental protection. And it is suitable for small broad bean processing factories or food factories. The power of the machine is also the motor.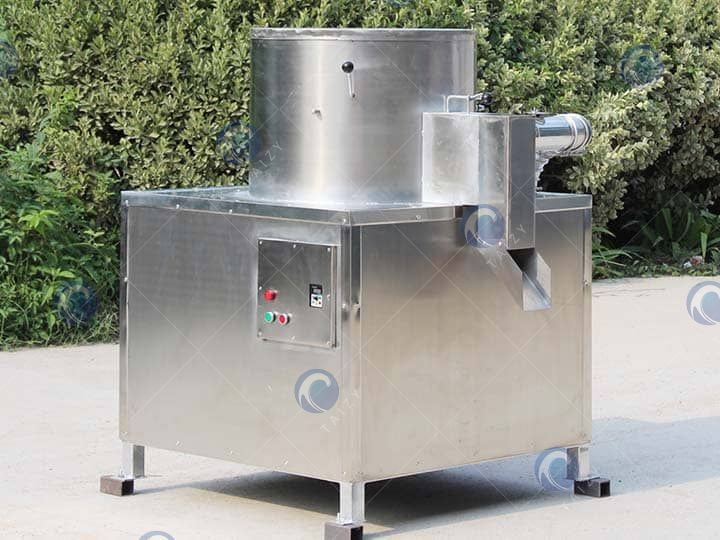 What are the components of the fava beans skin peeler?
This fava beans peeler has a simple structure. It mainly includes a bean hopper, control panel, peeling device, bean outlet, etc.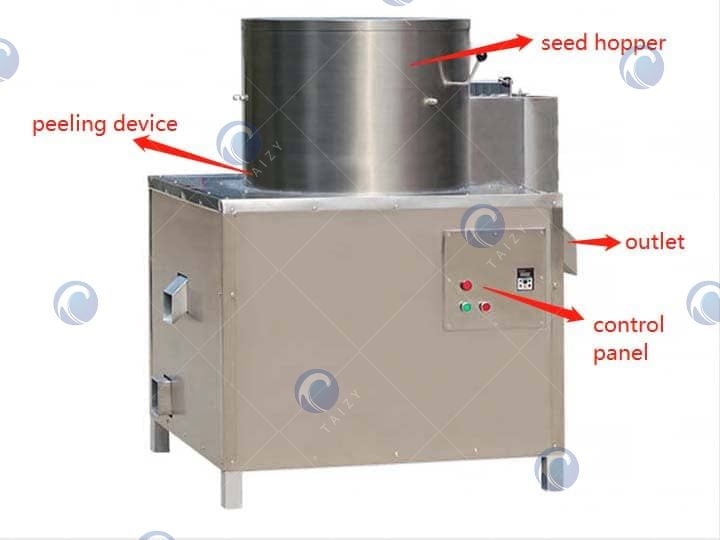 Details of soybean peeling machine
| | |
| --- | --- |
| Size | 1000*1150*1400mm |
| Power | 5KW |
| Capacity | 200KG/H |
| Weight | 400 |
soybean peeling machine's detailed information
How does the dry bean peeling machine work?
When working, the material is peeled between the two grinding discs from the feeding hopper through the auger conveying device. And the purpose of peeling or crushing is achieved by the differential rotation of the two grinding discs. When soybeans pass through the separation chamber after peeling, under the action of wind, the fruit part is discharged through the outlet, and the skin and trace powder are discharged through the outlet with the air, thus completing the peeling process.
Why do we need to peel beans?
Soybean deep-processing products, such as tofu, yuba, soy milk, soy oil, bean drum, soy sauce, soy milk, soy flour, and other soy products. With the continuous improvement of various processes, most soybean processing factories and food factories have begun to peel the soybeans first and then process them.
1. Dehulling can reduce the number of bacteria and improve the flavor of soy products.
2. Reduce thermal denaturation of stored protein, shorten the heating time required for lipoxygenase passivation, and prevent browning.
3. Improve the protein content of soybean meal, and reduce the cellulose content.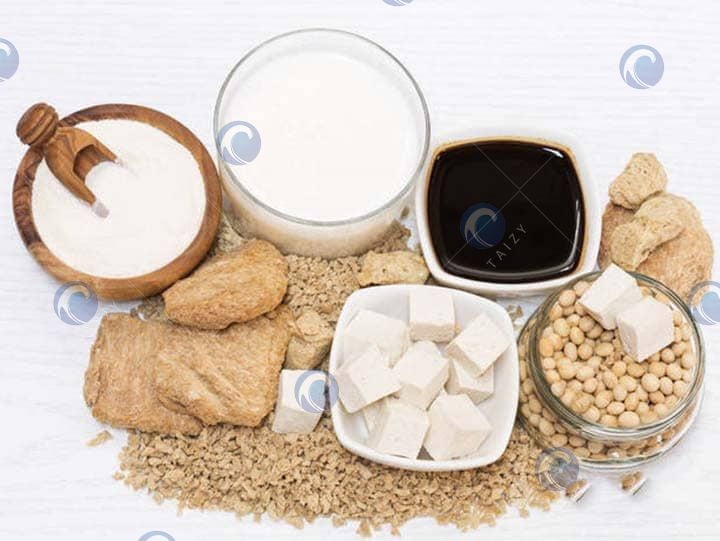 What are the small scale soybean peeling machine's advantages?
1. All machine models are easy to operate. Just turn on the machine and put the material into the machine, no other actions are required.
2. The small-scale bean peeler can separate skin, kernel, and black navel cleanly. And the finished product after peeling is clean and can be sold directly without secondary cleaning.
3. The final product has few broken particles, a good peeling effect, and a beautiful appearance.
4. The material of the household beans peeler is excellent, the performance is reliable, and it is green and environmentally friendly.
5. Multi-purpose bean peeling machine. One machine can dehull a variety of beans. save time and energy.