Automatic silage making machine shipped to Panama
Our customer in Panama bought a TS-55-52 automatic silage making machine from us. Our TS-55-52 silage baler is a hot seller. We also have a larger capacity corn silage baler. Our silage baler and wrapper machines are stable, long-lasting, and not prone to breakdowns. It is the preferred machine for many consumers.
Customer's purchase process of automatic silage making machine
The customer sent the inquiry to us through Alibaba. We received the message from the customer and communicated with him immediately. After understanding the customer is a dealer, who recently want to buy a batch of agricultural machinery. In addition to the best silage baler, the customer also needs a straw crushing and recycling machine, corn seeding machine, flat die pellet machine, and so on. The first thing we introduced to the customer was the automatic silage making machine. The customer chose the TS-55-52 bale wrapping machine from the information we provided. Then we communicated with other machines. After all the communication was finished, the customer was ready to pay.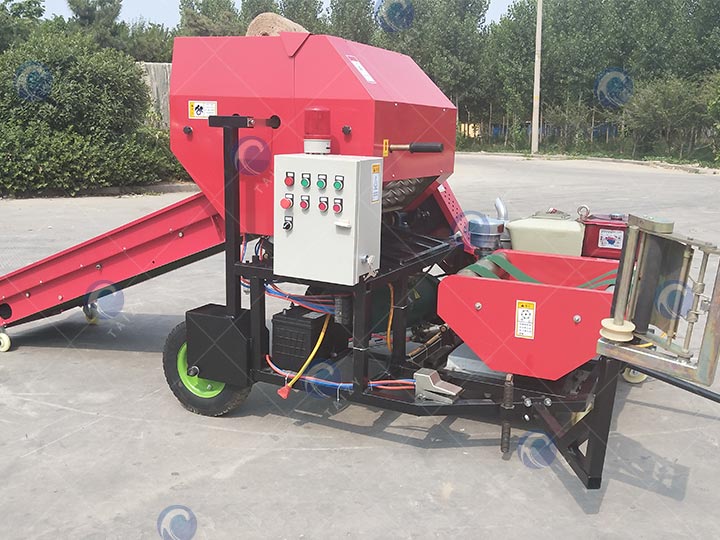 Payment and shipping of the silage baler and wrapper machine
Since the customer was buying more machines, he paid a 50% deposit first. After that, we start making and preparing the automatic silage making machine. After all the machines are made, we inform the customer to check them. After everything is correct we pack the automatic silage making machine and ship it to the customer's forwarder.
Parameters of TS-55-52 silage round baler
| | |
| --- | --- |
| Bale size | Φ550*520mm |
| Baling speed | 60-65 piece/h, 5-6t/h |
| Machine size | 2135*1350*1300mm |
| Machine weight | 850kg |
| Bale weight | 65-100kg/bale |
| Bale density | 450-500kg/m³ |
| Rope consumption | 2.5kg/t |
| Wrapping machine power | 1.1-3kw, 3 phase   |
| Film wrapping speed | 13s for 2 layer film ,19s for 3 layer film |
silage round baler's parameter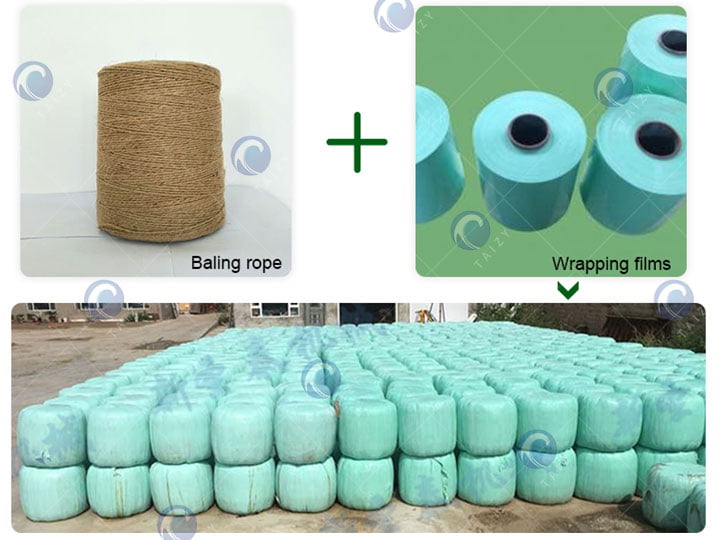 Why do customers buy our silage round baler?
We are a professional manufacturer of agricultural machinery and have been exporting machines since our establishment. And we have received much good feedback. So it's worth it for customers to buy.
Our automatic silage making machine has good quality. The various parts and materials we use to make the baling and wrapping machine are all of the high quality and meet international standards.
Consider from the customer's point of view. We will recommend the right machine model according to the customer's specific situation.
One year after-sales service. Within one year, customers can contact us for any problems they encounter.