Corn stalk crushing and recycling machine sold to Malaysia
Nowadays, most farmers grow large areas of forage to feed their livestock. Our corn stalk crushing and recycling machine can shred and collect straw directly. It can process corn, sorghum straw, cotton straw, banana stalk, other grasses, etc. Using these materials can add nutrition to the silage.
We produce different models of machines. We also have other types with 1.35m, 1.5m, 1.65m, 1.7m, 1.8m, and 2m cutting widths. Customers can choose the right machine according to their needs. Besides, we also have silage baler machines, which can bale the crushed forage directly. This facilitates long-term storage of forage and increases nutrition.
Details of the corn stalk crushing and recycling machine order
The customer is from Malaysia, he feeds sheep and cows. He feeds sheep and cows and grows a large amount of forage. Previously, he had been processing the forage manually. Now to save time, the customer wants to use the machine instead of the manual. The customer searched for our article and contacted us after reading it. Our sales immediately communicated with the customer and confirmed the model of the machine. The purchase of the straw grinder needed to work together with a tractor. The customer needs to buy the tractor by himself. After all the machine contents were confirmed, the customer placed the order. We finally produce the machine and transport it.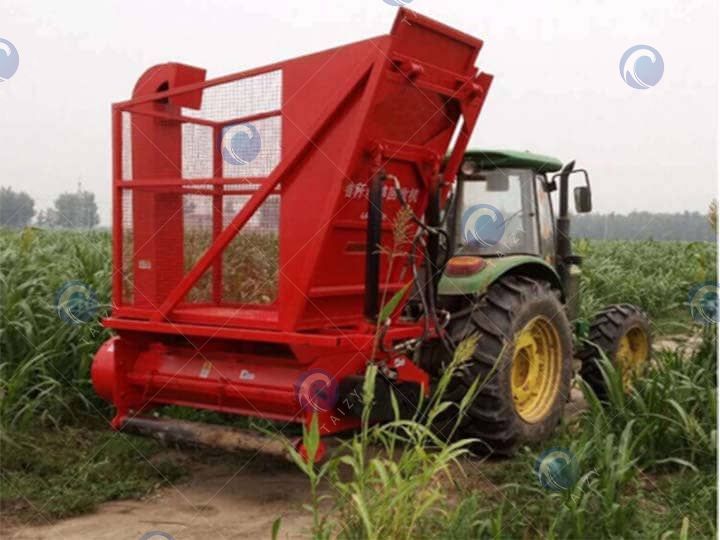 Technical parameter of the silage harvester
| | |
| --- | --- |
| Name | Chaff harvester |
| Engine | ≥60HP tractor |
| Dimension | 1.6*1.2*2.8m |
| Weight | 800kg |
| Harvesting width | 1.3m |
| Recycling rate | ≥80% |
| Fling distance | 3-5m |
| Fling height | ≥2m |
| The length of crushed straw | Less than 80mm |
| Rotating blade | 32 |
| Cutter shaft speed(r/min) | 2160 |
| Working speed | 2-4km/h |
| Capacity | 0.25-0.48hm2/h |
silage harvester's parameter
How do the straw crushing and recycling machinery work?
Structure of corn straw pulverized harvester machine
Silage harvesters mainly are composed of a crushing chamber, hydraulic automatic unloading device, 60HP tractor, crushed straw container, PTO driven, hydraulic device, etc.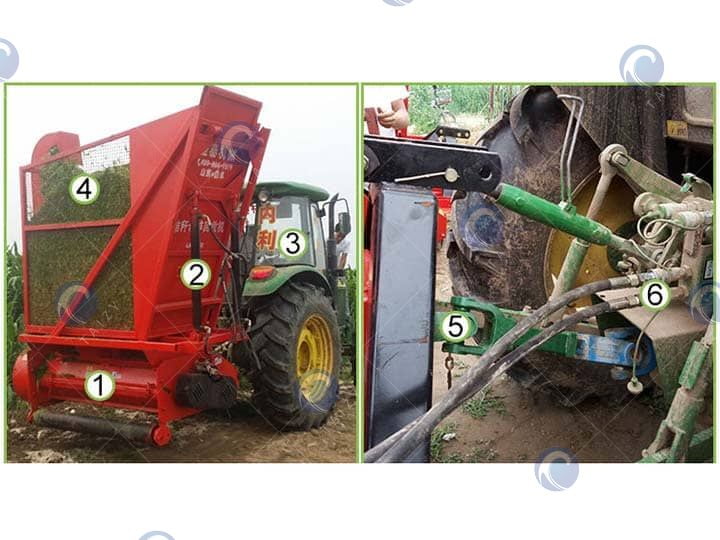 Advantages of straw harvester machine
Straw crushing and recycling machines effectively solve the problem of straw crushing and transportation. The tractor drives the machine to work in the field and crushes the straw while the machine is moving forward, and then the crushed forage is sent to the collection hopper.
The straw crushing and recycling machine integrates crushing, transporting, and bagging into one machine, which is multi-purpose and has high working efficiency.
The machine is simple to operate and use, saving energy and reducing environmental pollution.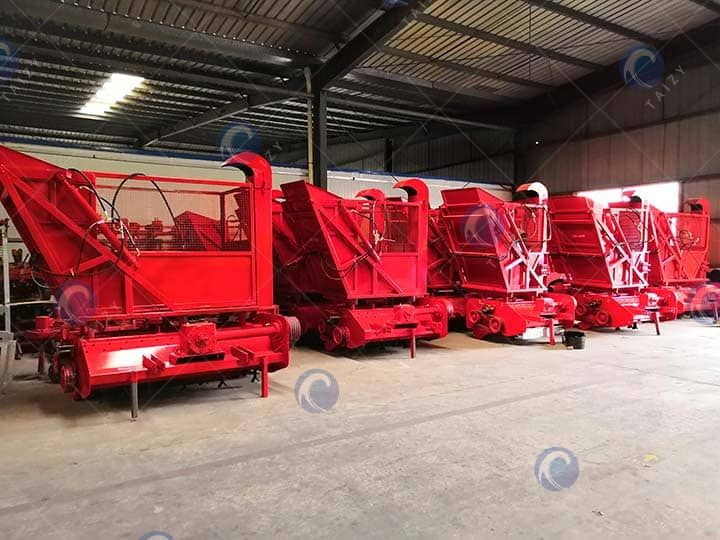 Packaging and transportation of straw crushing and recycling machine