Edible oil refinery machine sold to Thailand
Congratulations! A customer from Thailand has purchased an edible oil refinery machine from us. We have 4 different models of hydraulic press machines in order to meet different customers' needs for output. The customer purchased the 6YZ-230 oil refinery machine. What's more, we also have screw oil press machines, which can press various materials.
Why did the customer need to buy an edible oil refinery machine?
The customer wanted to start a new business in sesame oil. Wanted to squeeze oil and sell sesame oil at the same time. So the customer searched our website and sent us an inquiry for a sesame oil extraction machine.
The process of purchasing a hydraulic oil press machine
After we received the inquiry from the customer, we communicated with the customer via WhatsApp about the hydraulic oil press. We first sent the customer pictures, videos, and models of the machine. Then we sent the parameters of each model and asked the customer about the desired output. After consideration, the customer decided that the 6YZ-230 edible oil refinery machine was more in line with his expectations. We then confirmed with the customer the details of the machine such as voltage and power. The customer decided to place the order.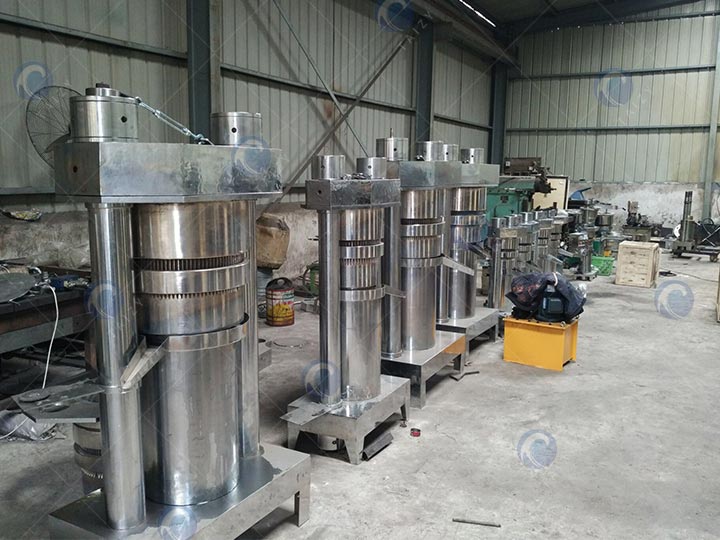 Payment and shipping of the sesame oil press machine
Since the customer had an agent in China, his agent paid us directly in RMB. After we received it, we started packing the edible oil refinery machine directly in wooden crates as we had it in stock. And transport the machine to his forwarder.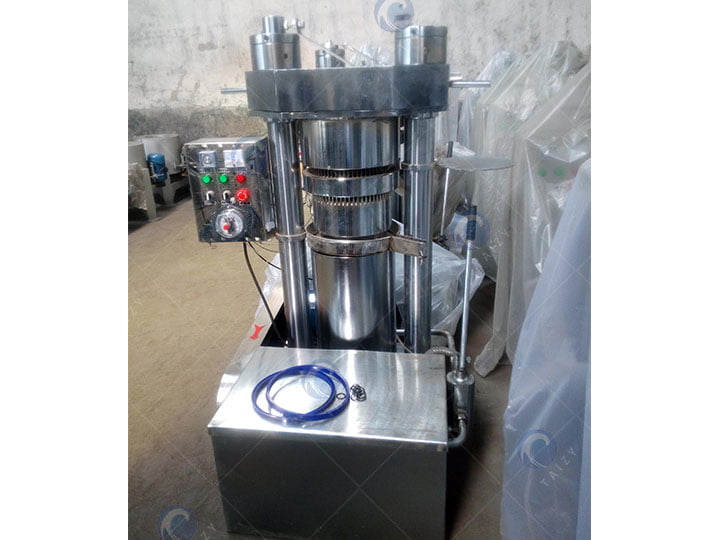 What are the reasons why customers buy Taizy's cooking oil refinery machine?
The high quality of our hydraulic oil press. Our edible oil refinery machine has high quality and good sales, receiving good comments from customers in many countries.
Edible oil refinery machine squeezes out the finished product in a clean and sanitary. Our hydraulic oil press is made of 304 stainless steel.
One year after-sales service. We will be responsible for the machine being sold out.