Shipping the peanut picker to Nigeria
Good news! Nigerian customer bought a TBH-400 peanut picker and peanut seeder from us. We are a professional manufacturer of agricultural machinery. In addition to small peanut pickers, we also have large peanut picking machines. The large peanut picker has a higher efficiency.
What is the reason for the customer to buy a peanut picker?
The customer is a local agricultural machinery dealer, recently the customer wants to expand their business. Therefore, they want a peanut picking machine as a prototype for publicity and display to attract customers. At the same time, they also want to find a partner for long-term cooperation.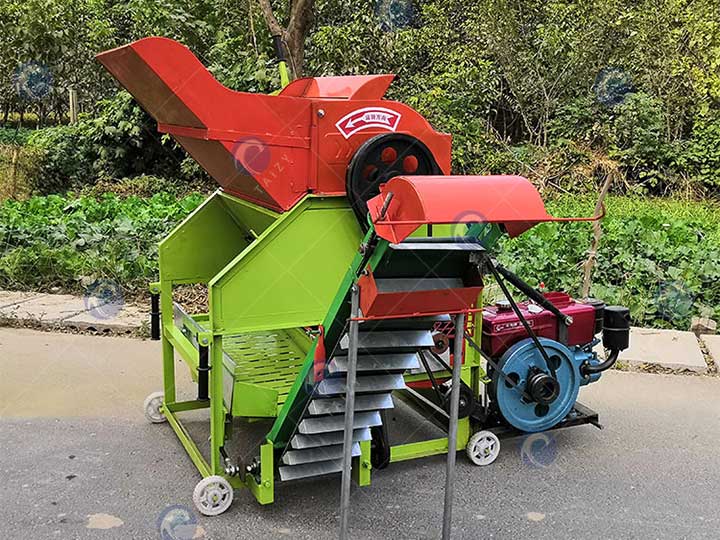 Customers to buy peanut picking machine process
The customer entered our agricultural machinery website through search and sent us an inquiry for a peanut picker after browsing.
We add the customer's WhatsApp and customer communication peanut-picking machine. First, we confirmed with the customer the machine output needed.
The customer said he needed 400kg/h output. So we recommended the TBH-400 model groundnut picking machine to the customer. And send the parameters to the customer.
The customer expressed satisfaction after reading it. So we sent the PI of the groundnut picking machine to the customer. The customer said he would pay next week.
After we received the transfer from the customer, we packed the machine in a wooden box and transported it to Qingdao port, in the hands of the customer's freight forwarder.
What are the services provided by Taizy?
Valid machine information. We will provide comprehensive information related to the machine. Customers can refer to it to help them further understand the customer.
Provide reasonable advice. As each customer's situation is different, we will provide customers with reasonable advice on the purchase of the machine according to the actual situation of the customer.
Safe packing and transportation of peanut pickers. We will pack all our machines in wooden boxes to avoid bumps and moisture.
One year after-sales service. We will provide a one-year machine service for all the machines we produce.