Green peanut picker send to Mexico
There are three models of green peanut pickers we produce. One small and two large ones. Our Mexican customer purchased a small 5HZ- 600 peanut picking machine. The output of this type of green peanut picker can reach 800-1000kg/h. Therefore, this type of groundnut picking machine can meet daily fruit-picking needs. Besides, we also produce peanut harvester and peanut sheller.
Why do customers buy green peanut pickers?
The customer is buying a green peanut picker for his friend. His friend hopes to use the machine to help him process a lot of peanuts. So send us an inquiry for peanut fruit picker.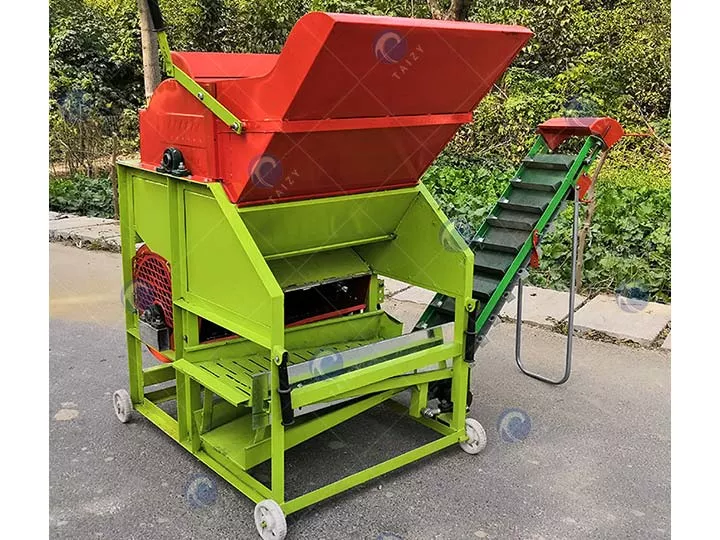 The process of purchasing peanut picking machine
The customer sent us an inquiry directly through the website. After we received the inquiry, we immediately added the customer's WhatsApp to communicate with the customer.
Firstly, our sales manager Winnie sent the picture, parameters, and video of the peanut-picking machine directly to the customer.
The customer is satisfied after reading it but still wants to know the information about the peanut harvester.
We then provided the customer with information about the peanut harvester. The customer said that he needed to discuss it with his friends.
Finally, the customer said that he would buy a peanut-picking machine first.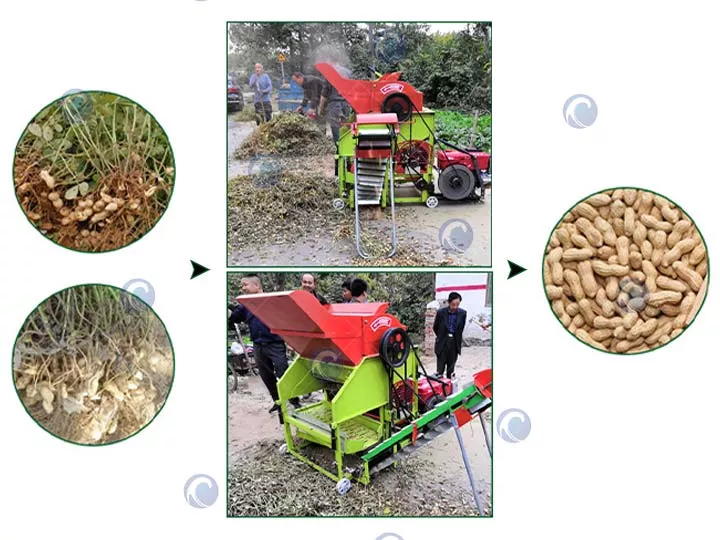 Payment and shipping for groundnut picker
The customer's friend confirmed that the payment was made through his agent after the purchase. After we receive the payment from the customer, we start to prepare the machine. After 7 days, the peanut-picking machine is ready, and we send the video and pictures of the machine to the customer. Then packing and shipping in wooden case.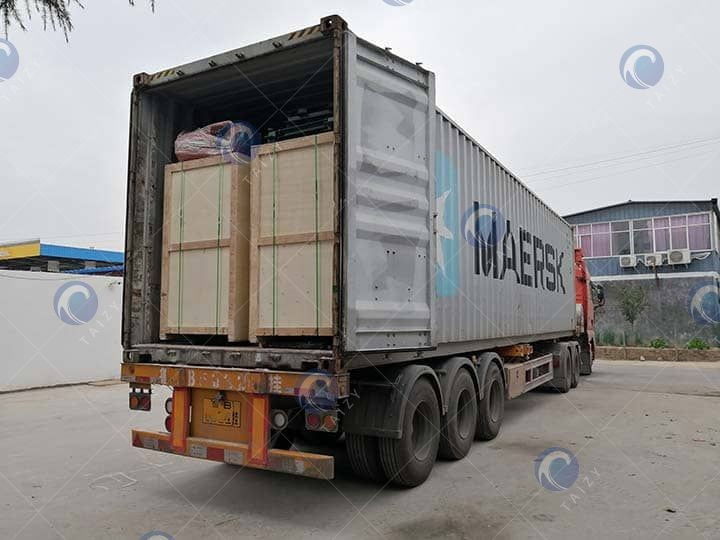 Why do customers choose our groundnut picking machine?
Our peanut picker machine has high working efficiency. The output of our small peanut pickers can reach 800-1000kg/h, and the large ones can reach 1100kg/h.
Our groundnut harvesting machines are of high quality. The machine runs smoothly when in use, has a good fruit-picking effect, and long service life.
Provide one-year after-sales service.