Peanut harvester exported to the United States
Two days ago, we exported a peanut harvester and a peanut planter. We are a professional manufacturer of agricultural machinery, producing peanut-related equipment, such as peanut pickers, peanut shellers, and screw presses. These machines can help customers from planting peanuts to obtaining peanut kernels and peanut oil.
Background of customers buying peanut harvester
Customers are foreign distributors who often buy various machines from China. This time is a big purchase for the customer, in addition to buying peanut planters and peanut harvesters, there are also pumpkin seed extractors and disc plows. Customers purchased machines from different suppliers.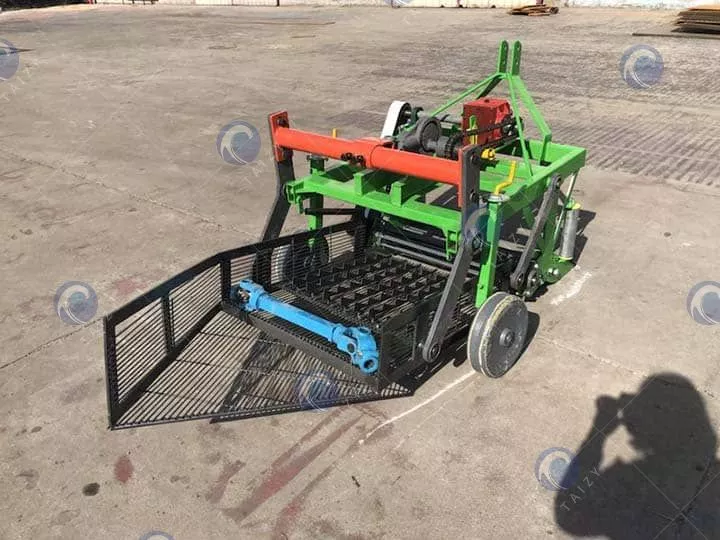 The process of customers buying peanut harvesters
Customers have been communicating with us about machines for years ago. In the early stage, customers needed much different equipment, such as pumpkin seed extractor, disc plows, disc harrows, peanut shellers,s and so on. We also provide quotations to customers. After a period of time, the customer said that the funds are not enough and they will buy them in the next year.
A few days ago, the customer expressed the need for peanut planters and peanut harvesters. We immediately provided PI to the customer, and the customer paid quickly.
Parameters of peanut harvester and seeder
Peanut harvester
Model:HS-1500
Power:≥80HP tractor
PTOsplines: 6 or 8
Working width:1500mm
Size:3140*1770*1150
Weight:498kg
 
Peanut planter
Model: 2BHMF-4
Matched Power: 40-70HP
Size: 2940×1600×1300mm
Weight: 350 kg
Seed box capacity: 10kg *4
No. Of rows: 4
Space of rows: 300-350 mm
Space of seed: 80-300 mm
Productivity: 0.8-1.6 acre/h
Seeding rate: >98%
It is a pleasure to cooperate with Shuliy
Customers said that they are very happy to cooperate with Shuli. Even though they didn't buy machines from us years ago, customers will continue to cooperate with us. Below are the services we provide.
Provide detailed machine information. Generally, our machines are available in various models. We will send detailed parameters to customers and recommend suitable machine models to customers.
Trustworthy after-sales service. Our after-sales service is very comprehensive, with one-year after-sales plus life-long online consulting services.
Convenient payment method and flexible payment quantity. Customers can pay part of the total order first and pay the remaining amount after the machine is completed.