Peanut shell removing machine sold to Jamaica
Peanut shell removing machines can remove the shells of peanuts in large quantities. And this peanut sheller machine is widely used in food processing plants, grain harvesting plants, peanut butter producers, etc. We have a full range of peanut production equipment, such as peanut seeders, peanut harvesters, peanut pickers, etc. Our peanut shelling machines are available in different models. And we also have peanut shelling units with cleaners, which can handle larger quantities of peanuts. Customers can choose the machine according to their needs.
Peanut shell removing machine in Jamaica
Our customer is a peanut butter producer and needed a variety of machines. Such as a peanut shell removing machine, peanut roaster, peanut peeler, and colloid mill. The customer contacted us by visiting our website. So, our sales manager immediately communicated with the customer. As the customer was ready to open a new peanut butter factory. So, we recommended the TBH-800 peanut shelling machine according to the customer's required output. And the output of this peanut sheller model is 600-800kg/h. Then our sales sent the quotation with all the machines to the customer. Since the customer was waiting for the government loan, the customer decided to place the order after a period of time.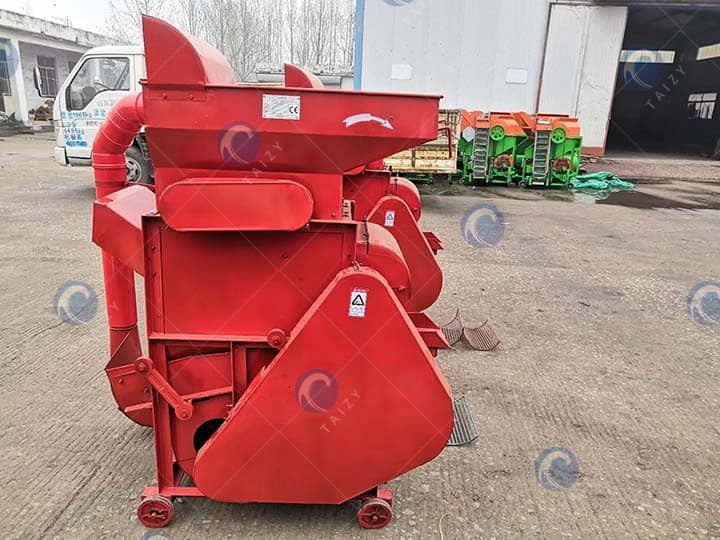 Specification of TBH-800 commercial peanut sheller
| | |
| --- | --- |
| Model | TBH-800 |
| Power | gasoline engine |
| Capacity | 600-800kg/h |
| Weight | 160kg |
| Size | 1330*750*1570mm |
commercial peanut sheller's parameter
Video of peanut shell remover
peanut shell remover's working video
How does a peanut sheller work?
After starting, the shells of peanuts are shelled by the rolling force between the rotating rasp bar and the fixed plate. And then shells and kernels fall through the grid mesh down to the air duct. And then the fan blows shells out. Then the kernels and the unshelled small peanuts fall into the gravity separator. And after re-screening, peanut kernel from the separation of the sieve surface line, through the material mouth.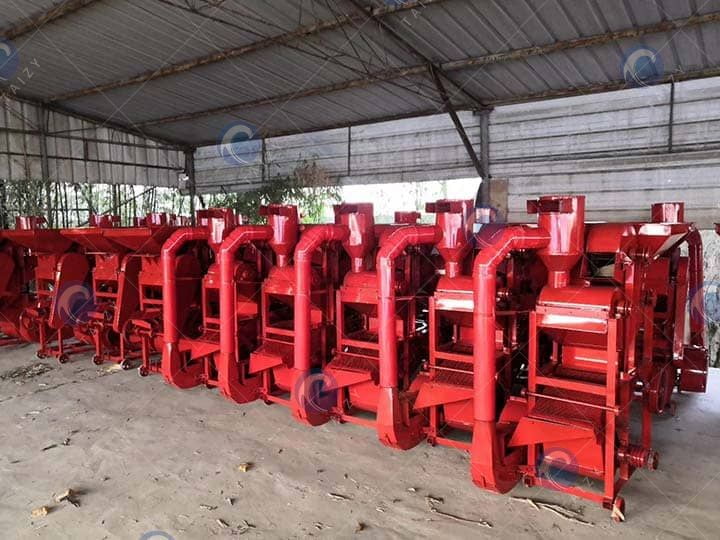 What products can peanuts be processed into?
Peanuts have a wide range of applications. And they can be processed into a variety of products. They are widely consumed by people. Peanuts can be processed into edible oil, peanut butter, peanut rice, peanut sugar, fertilizer, peanut milk, peanut pastry, etc.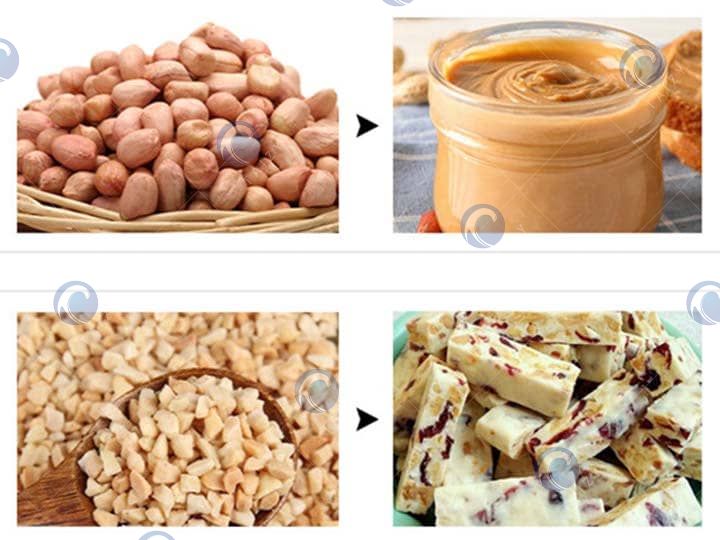 Automatic peanut shelling machine shipped to Jamaica
We will pack each machine in wooden boxes before shipping. We will send videos and pictures to customers before and after packing. Below is the packing and shipping picture of the peanut shell removing machine.