Rice and wheat threshing machine sold to Burkina Faso
Good news! A customer from Burkina Faso has purchased a rice and wheat threshing machine from us. Our rice and wheat thresher can handle not only rice and wheat but also beans, millet, sorghum, foxtail millet, soybeans, chickpea, broad bean, etc. This machine is multi-purpose.
The purchasing process of the rice and wheat threshing machine
First of all, the customer searched for the rice and wheat threshing machine. He entered our agricultural machinery website. After browsing, he decided to send us an inquiry.
We received the message from the customer. We send the customer pictures, videos, and parameters of the wheat threshing machine. Let the customer choose the one that meets his requirements.
The customer chose the 5TD-90 model of rice and wheat threshing machine after seeing it. We sent the quotation for the machine to the customer.
The customer finished reading and said he could place an order. A few days later we received the deposit from the customer.
Then we prepare to make the multifunctional thresher machine. After the rice threshing machine is made, we send the video of the machine to the customer.
Next, the customer pays the final payment. We arrange the packing and shipping of the wheat thresher machine.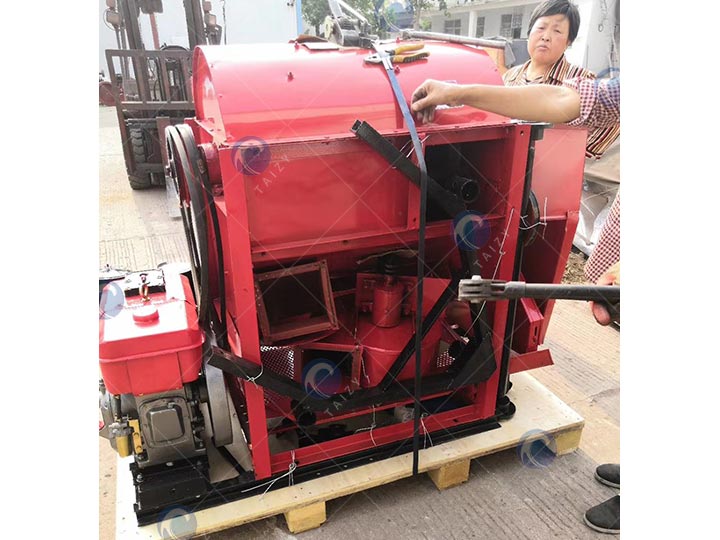 Parameters of 5TD-90 wheat threshing machine
| | |
| --- | --- |
| Thresher roller rotation speed | 900-1040 r/min |
| Power | 7.5kw motor or 12-15HP diesel engine |
| Cleaning Method | Vibrating sieve, big fan |
| Vibration Frequency | 340 |
| Fan rotation speed | 1040 -1100r/min |
| Fan diameter | D=480mm |
| Drum diameter*length· | D=520mm;L=900mm |
| Capacity | 800-1200 Kg/h |
| Weight | 260 Kg |
| Breaking rate(%) | ≤0.5 |
| Thresher rate(%) | ≥99 |
| Lose rate(%) | ≤1.0 |
| size | 310*170*140cm |
wheat threshing machine's parameter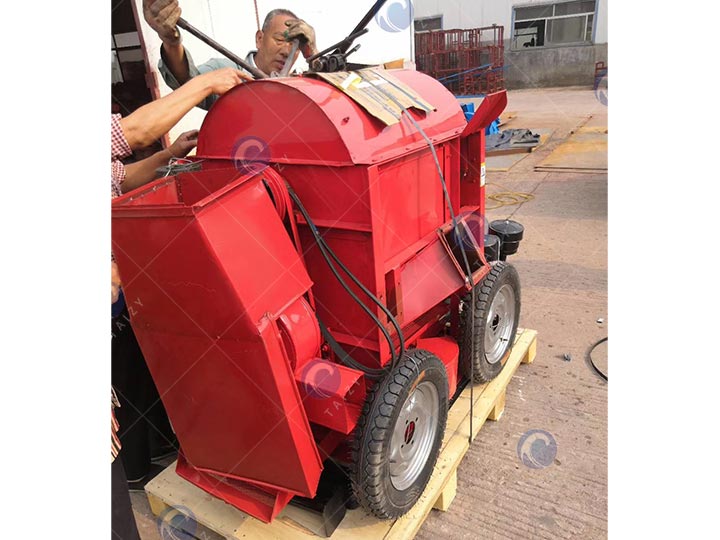 Why our rice and wheat thresher machine is popular among customers?
Powerful function. Our rice and wheat threshing machine can thresh many kinds of grains.
Complete machine models. Our rice and wheat threshing machines have several models, which can meet people's needs for different outputs.
Thorough service. We will answer customers' questions, help them make suggestions, and arrange the best transportation.
Manufacturer, trustworthy. As a manufacturer of agricultural machines, we have many years of manufacturing experience, and the quality and after-sales service of the machines are the best.