Rice wheat reaper binder machine shipped to Mauritius
A rice wheat reaper binder machine is a machine that can harvest and bundle crops such as wheat and rice. Similar in function to our reaper binders. But the baler is a device that can directly harvest crops. The final crop is in bales. It is convenient for people to pick up.
Reason customer buy a rice wheat reaper binder machine
A client from Mauritius has a field dedicated to growing wheat. In order to make harvesting easier, the customer needed a machine to help harvest the wheat. So by browsing our Farm Machinery website decided to send an inquiry.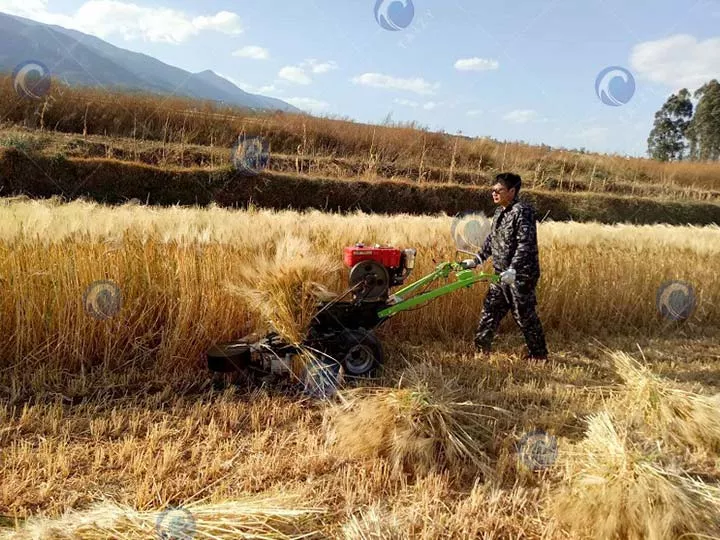 The process of customers buying a rice binder machine
After we received the customer's inquiry, we sent the picture, video, and parameters of the machine to the customer. Since the machines have different models, parameters are provided to allow customers to choose the machine that suits their own model. After that, the customer chose the 4G120 rice wheat reaper binder machine through discussion.
Since it is the first time for the customer to purchase a machine abroad. So, we hope that we can provide relevant information about other customers purchasing the same product. So we sent the customer a picture of another customer's shipment. The customer then indicated that payment would be made next week.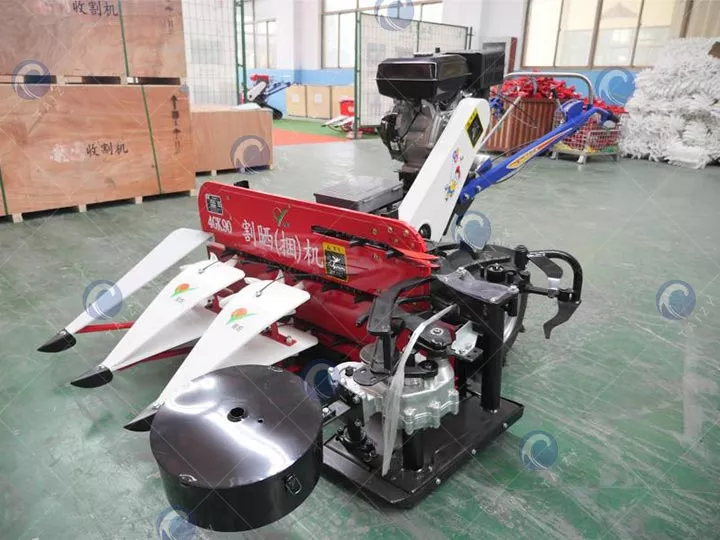 Hand reaper's parameters
| | |
| --- | --- |
| Model | 4G120 |
| Width of harvesting | 1200mm |
| Height after cutting | ≥50mm |
| Capacity | 0.5-0.8 acre/h |
| Power | 8HP diesel engine |
| Gross weight | 290kg |
| Packing size | 1.47*1.08*0.77m |
Hand reaper's parameters
Why do customers choose our rice wheat reaper binder machines?
Our wheat-cutting machines are of good quality. Our machines are made of high-quality materials, durable and stable in operation.
Our sales manager helps customers answer doubts, provides suggestions, and helps customers solve many problems.
We will update the relevant information of the machine to the customer in time, for example, the pictures, videos, and logistics information of the machine before packing.
One year after-sales service. After placing an order, we will provide a lifetime online guidance service. The quality guarantee period is one year. Our company is responsible for the failure caused by the machine itself and for quality reasons. Other failures caused by operating errors and human problems are the responsibility of the customer.