Send the small maize sheller machine to Ecuador
Something to celebrate! A customer from Ecuador purchased 11 small maize sheller machines from us. These corn threshers include multifunctional corn threshers, corn peeler, and thresher machines, small maize threshers, etc. We are a professional agricultural machinery manufacturer.
And we produce a wide range of corn threshing machines. So, we also, have the high capacity corn thresher. If you have a need, please feel free to contact us.
Reasons why customers buy our small maize sheller machines?
The customer is an agricultural machinery dealer in Ecuador, with a special company. He has been purchasing agricultural machinery from China before. This time the customer needed to purchase a new batch of corn threshing machines. Since they wanted to change the supplier, the customer came to us.
The customer's process of purchasing the corn threshing machines
The customer contacted us by email. Winnie, our sales manager, immediately communicated with the customer about the machine. After that, we communicated with the customer about the machine by adding the customer's WhatsApp. Since the customer sent us a list of machines to be purchased, Winnie explained all the dry corn shellers to the customer one by one. The customer referred to our machine parameters and price. And they needed to discuss them with their partner. After comparing and discussing the customer decided to buy our portable corn sheller.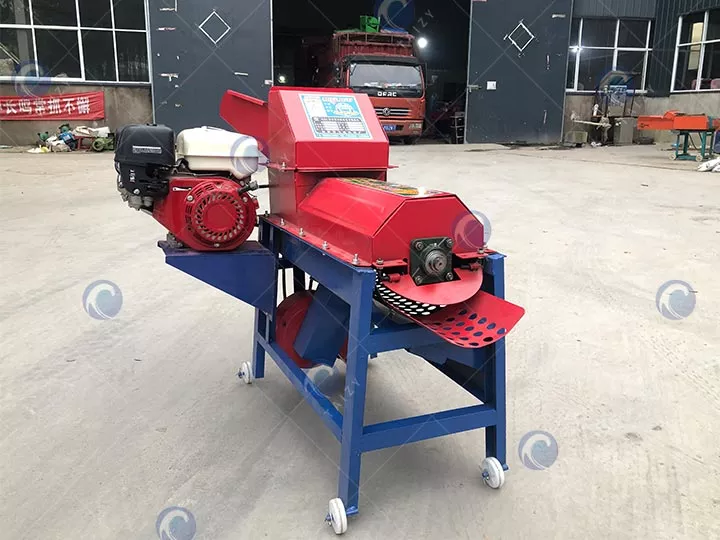 What points that the customer cares about during the communication process?
How many days after payment can we arrange the delivery of the machine? About 7-15days after receiving the customer's payment.
How much is CBM for all the machines together? About 5CBM for all the machines
Do you have customers in Ecuador? Yes, we do, but not for the small maize sheller machine.
Why do customers choose our commercial corn shellers?
We have many dealer customers abroad. We have a long-term relationship and our customers can be assured of our machines.
Most of our machines have CE certificates. Our customers are ready to provide it.
Customized small maize sheller machines for customers. We will customize the machine according to the voltage, hertz and phase power of the customer at that time. It is convenient for customers to use the machine.
One year after-sales service.