Reaper binder for rice and wheat
| | |
| --- | --- |
| Width of harvesting | 1000 |
| Height after cutting | ≥50 |
| Capacity | 0.41-0.66 acre/h |
| Laying angle (degrees) | 90 ± 20 |
| Laying form | sideways |
| Supporting power | (3.64KW) 170F/three-ring diesel engine 4.5 horses |
| Net weight(KG) | 210 |
| Gross weight (KG) | 250 |
| Package size (length*width*height) m | 1.3*1.07*0.65 |
The reaper binder is a small harvester specially used to harvest wheat, rice, and other crops. Because it is a small harvester, it is very suitable for families with small fields. In addition to this harvester, we also have a rice cutting binder. Harvested materials can be harvested and bundled.
What is reaper binder machine?
There are 3 models of Reaper binders produced by Taizy. Different models of rice reaper machines have different harvesting widths. We will recommend the machine with the appropriate harvesting width according to the specific situation of the customer. The rice cutting machine is powered by a diesel engine.
We have 3 types of mowers. One is the one with a vertical blade for cutting tangled grass. Another type is the one with a support frame on the top, which is suitable for taller stalks such as corn stalks. The third is the ordinary model, no vertical knife and support.
What plants can the rice cutting and binding machine handle?
Our rice cutting and binding machines can handle a wide range of materials. These materials include rice, wheat, soybeans, grass, millet, grains, alfalfa, etc. In addition to the reaper binder for sale, we also produce small corn harvesters especially for harvesting corn. The corn harvester harvests a single row of corn at a time, and one person can complete the work.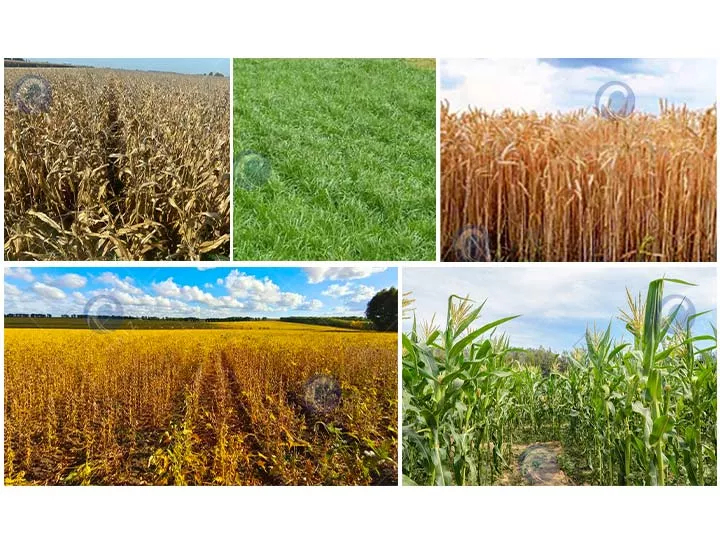 Hand reaper machine's parameter
| | |
| --- | --- |
| Width of harvesting | 1000 |
| Height after cutting | ≥50 |
| Capacity | 0.41-0.66 acre/h |
| Laying angle (degrees) | 90 ± 20 |
| Laying form | sideways |
| Supporting power | (3.64KW) 170F/three-ring diesel engine 4.5 horses |
| Net weight(KG) | 210 |
| Gross weight (KG) | 250 |
| Package size (length*width*height) m | 1.3*1.07*0.65 |
Hand reaper machine's parameter
Favorable advantages of manual paddy reaper
Wide range of applications. Can handle most common crops.
Easy to use. The operation performance is strong. And all the work can be completed with only one hand-held operation.
The structure of the manual paddy reaper is compact, the volume is small, and the area occupied by the windrower is the most convenient equipment for farmers to harvest crops.
The machine is suitable for use in mountains, hills, and small fields.
The matching tires during operation are large-diameter widened tires, which have strong passing ability and are especially suitable for wet and rotten ground operations.
Manual steering clutch, easy and flexible steering, small turning radius, no deviation on wet or bad ground.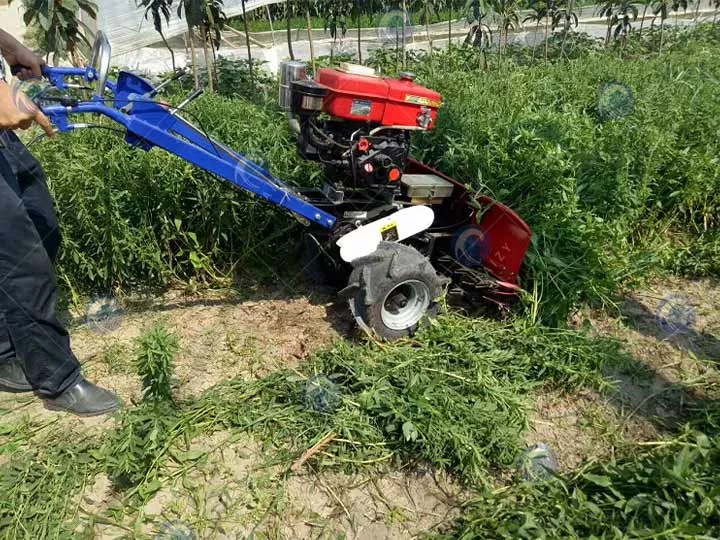 How does the paddy cutting machine work?
As the reaper binder advances, the crop divider separates the crop. The knives then cut the crop. Next, the conveyor belt sends the crop upright to the left. Finally, under the action of the star wheel and the weak pressure spring, the crops are laid in strips and placed on the ground neatly.
Wheat cutting machine's working video
Taizy rice reaper harvester-best choice
We are a professional agricultural machinery manufacturer. Has been committed to manufacturing high-quality, durable agricultural machinery products. Therefore, each of our agricultural machinery is of high quality and low price. Customers can buy with confidence.
We have exported machines for many years. Therefore, foreign customers can be helped to deal with many problems encountered in the purchase process.
Comprehensive service. Our sales staff have professional machine knowledge. Can help customers answer various questions about the machine.
One year after-sales service. We support one-year after-sales service for all machines.