Combined straw cutter and grain grinder
Combined straw cutter and grain grinder is a multifunctional agricultural machine. It is a multi-purpose machine that can perform three functions: straw cutting, shredding, and grain grinding. Therefore, farmers can use one machine to solve the feed needs of the farming process. Now there are various kinds of chaff cutters and grinders on the market, and we also have these types of machines. And after continuous research, we have produced a machine that combines three functions into one. It is a good helper for farmers to make feed.
Introduction of the straw cutter
Our straw cutter and grain grinder can be equipped with two kinds of power: an electric motor and a diesel engine. Customers can choose according to their needs. The machine can process all kinds of forage, such as straw, grass, rice, and wheat straw, and can also crush all kinds of grains. The processed forage and grains can be fed to livestock as feed or stored. The guillotine and shredder are easy to operate, high efficiency, and multi-functional, which is welcomed by people at home and abroad. In addition, we also have chaff cutters, silage balers, grain grinders, etc.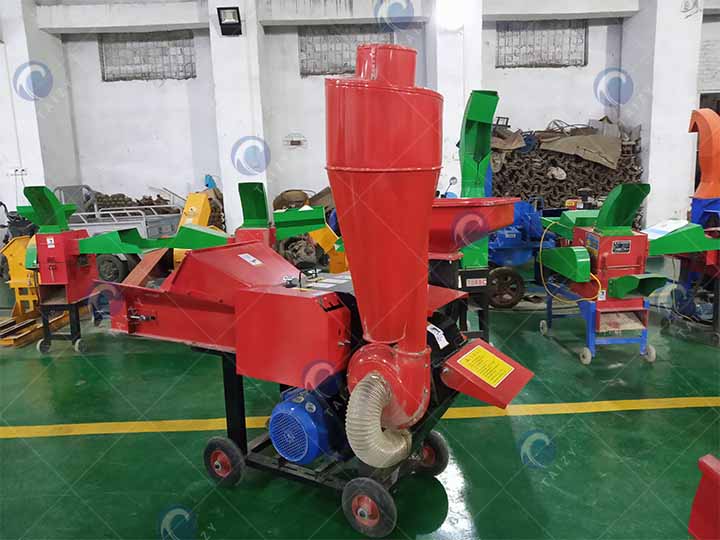 The scope of application of the combined chaff cutter
The combined chaff cutter machine can handle wet grass and straw, such as corn stalks, wheat stalks, sweet potato vines, etc. Cereals, such as corn, wheat, etc., corn cobs, and peanut shells can also be crushed by this machine.
The processed raw materials can be used to raise horses, cattle, sheep, ducks, chickens, pigs, rabbits, etc.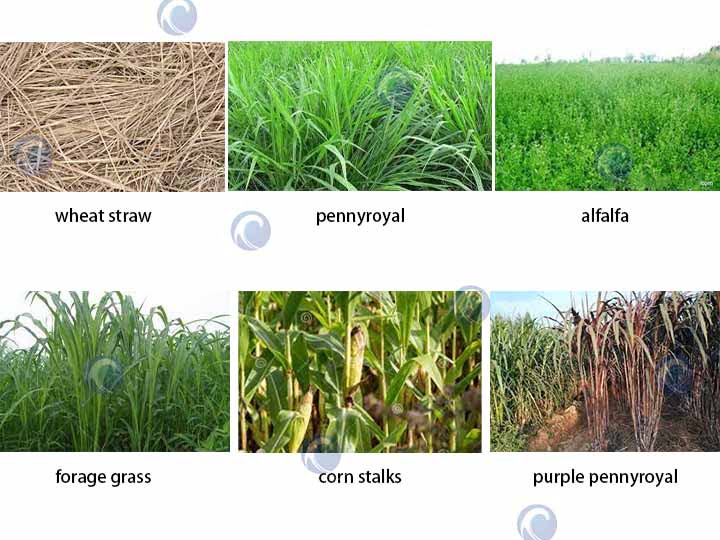 Structure of the straw cutter and grain grinder
This straw cutter and grain grinder mainly have a frame, grain inlet, grass inlet, shackle, shredding outlet, shredding chamber, guillotine and shredding chamber, wheels, etc.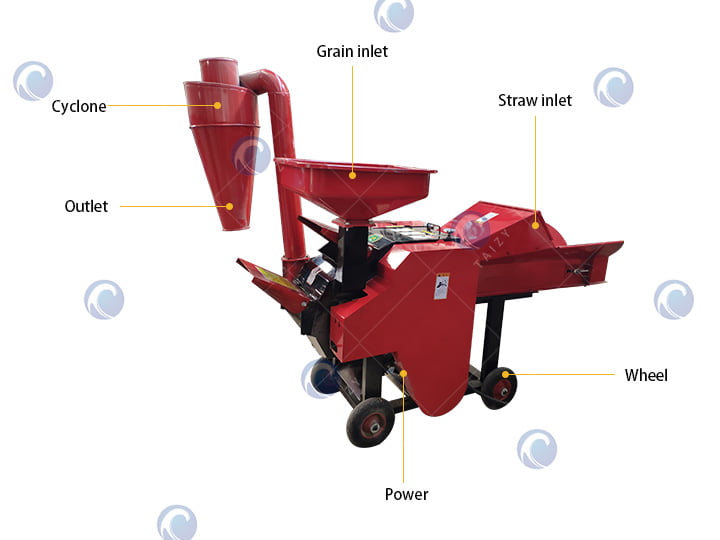 Parameters of the straw cutter
We have two models of this machine, they have different output and power sizes, which can meet different needs of customers.
| | | | | | |
| --- | --- | --- | --- | --- | --- |
| Model | Power | Capacity | Blade length | Blade quantity | Overall size |
| 9ZRF-3.8 | two-phase 4.5kW, three-phase 3kW | 3800kg/h | 220*70*6mm | 5 | 1700*1200*1500mm |
| 9ZRF-4.8 | two-phase 4.5kW, three-phase 3kW | 4000kg/h | 280*70*6mm | 5 | 1950*1200*1800mm |
chaff cutter's parameter
What are the advantages of the grass cutter and grinder?
1. The forage processed by the guillotine kneader is soft, crushed, and delicate, with good palatability. Livestock feed high, and chew easier, better digestion, which also improves the utilization rate of raw materials.
2. Adjustable, we can adjust the length of the forage and the size of the grain particles by adjusting the handle.
3. The machine works with a stable body, good performance, high efficiency, and low noise.
4. Adopting advanced grass-feeding mechanism, automatic feeding, conveying chain does not tangle grass, smooth grass feeding and high productivity.
5. Wide application, can handle all kinds of grass and grains to raise all kinds of livestock.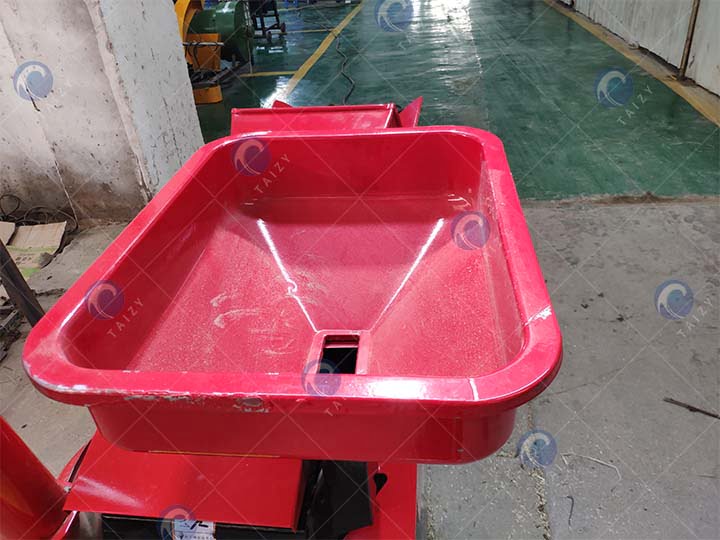 Why choose our straw cutting, kneading, and crushing machine?
1. We use high-quality materials for all our agricultural machines, from production to assembly, we take it seriously.
2. High-quality service. We will recommend the right machine according to the customer's own situation. We support online or offline to solve various problems for our customers.
3. Our newly designed farm machines can meet the multiple needs of customers.
4. We provide one-year warranty service. During the warranty period, we will help customers to solve various problems with the machine.